This product is currently unavailable and cannot be ordered.
Face mask strap
Product ID: 033645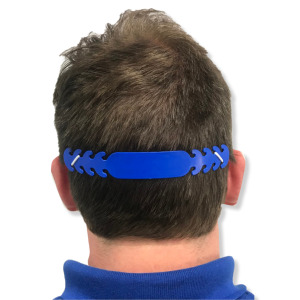 Product Description
Strap that allows face masks to be worn comfortably for prolonged periods. The strap has small hooks for holding a mask's elastic taut, relieving any pain or discomfort from the elastic being in direct contact with the wearer's ears. PP Plastic medical grade
Call us for the best price, or fill in the details above and we will email you your quote.
All prices include a one colour one position print (or better) unless otherwise stated and are exclusive of VAT, carriage and origination charges.