Urban Cotton Mask
Product ID: 038466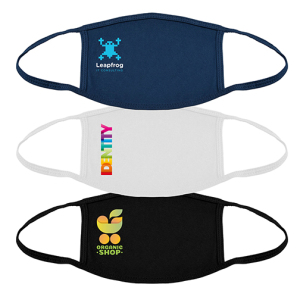 Product Description
Reusable mask, made of two layers of 100% cotton - soft, comfortable, breathable and durable. With a value price point, this is an affordable option to provide a reusable mask for each of your employees, volunteers, and customers. This mask is a great way to help reopen safely.
Call us for the best price, or fill in the details above and we will email you your quote.
All prices include a one colour one position print (or better) unless otherwise stated and are exclusive of VAT, carriage and origination charges.